Selling Land in America for almost 40 years.


We have Land for Sale in 44 counties throughout: Alaska, Arizona, California, Colorado, Florida, Georgia, Indiana, Kentucky, Minnesota, Mississippi, Missouri, Nevada, New Mexico, North Carolina, Oregon, Tennessee, Texas, Utah, Virginia

All of our Land is sold with a 365-day exchange Policy...
...take up to one year to decide if the land is right for you.
None of our Land has unpaid Back-Taxes...
...you will never have to pay for a prior owner's unpaid Back-Taxes or fees.
All of our Land is free of Liens or other Encumbrances...
...you will receive a Title which is guaranteed to be 'Free and Clear'.
All of our Land can be accessed legally by county or private road.
None of our Land is 'land-locked' by surrounding parcels of land...
...you will never have to cross over another person's land to get to your land.
All of our Land includes the option to be financed, with no Credit Check required.
We have High-Definition Land Videos available for many of our Properties.
BillyLand.com went on-line in October of 1997, 25 years and 8 months ago!
BillyLand.com > Information for Buyers > California Land > Alturas and Modoc County


At the moment, we have 123 Parcels of California Land for Sale.

Click Here to see our California Land Auctions!

The lowest bid is only $335.00, and the next California Land Auction ends in

1 hour and 45 minutes

!
Alturas, Modoc County, and National Forest Information
Alturas is located in Modoc County (of which it is the county seat) northeast of Redding between the Oregon state line and Susanville along US Highway 395 near the Big Sage Reservoir and Goose Lake.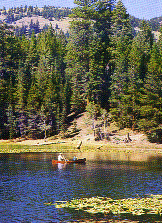 Modoc County was created February 17, 1874, from an eastern section of Siskiyou county. It derived its name from a fierce Indian tribe which lived at the Pit River headwaters. One historian suggests that the word modoc means "the head of the river." Another states that the word is derived from the Klamath word moatakni meaning "southerners," i.e., the people living south of the Klamath tribe.

Modoc is considered the last frontier in California, unspoiled, unpolluted and uncrowded. The elevation of the County ranges from 4,000 ft. (valley floor) to almost 10,000 ft. (the peak of the Warner Mountains).
The average annual precipitation is 16-18 inches. Modoc has four distinct seasons; Summers are mild, 90 degrees is considered a heat wave. Fall brings vibrant color changes to the native foliage and the duck, goose & crane migrations are spectacular sights. Winters are cold but dry, with many sunny days, making it pleasant to be outdoors. It will freeze, and we may (if we're lucky) get some snow. Spring in Modoc is always a favorite of our family. The wildflowers start blooming in March and with all the varieties, you will see wildflowers through August.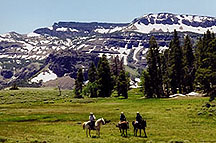 The county seat is the city of Alturas, the population is approximately 3,500+/-. Centrally located in the county, Alturas has all of the ancillary services and conveniences: i.e. a hospital, doctors, dentists, opticians, chiropractors, banks, a live/movie theater, shopping, restaurants, groceries, dry goods, hardware, lumber, electronics & etc. We don't have: malls, traffic lights, gridlock, freeways or gangs.
Approximately 90% of Modoc consists of National Forest, Wilderness Preserve, Wildlife Refuges, State and B.L.M. Lands. With just under one million acres, Modoc National Forest is one of the Nations largest National Forest holdings. If you enjoy any outdoor recreation, Modoc is a giant playground available for you.
New User?
Sign-Up
to Bid on Land for Sale! |
Sign-In
to view Your Account or make a Payment! | Questions? Comments? Need Help?
Contact Us!
Copyright © 1997-2023 BillyLand.com | Remember, You can always speak to Billy by calling
1-800 724-0551